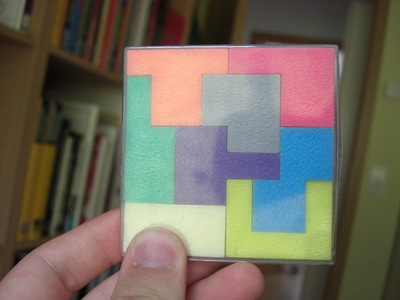 Find all the solutions to this puzzle
The puzzle contains 8 building blocks, each consisting of 8 units. The problem is to fit all blocks inside the 8x8 square, covering the whole surface. Reflections and rotations do not count as different solutions.
Solution (java brute force)
Run time is about 30 seconds.